Enjoy Well-Rounded Programming With Kids Martial Arts in Telford
Join the Kyushinkai Martial Arts team with Kids Martial Arts in Telford and let your child learn Kabuto (weapons training), Karate, and Brazilian Jiu Jitsu. We blend a mix of martial arts moves to help children stay active and excited throughout each of our classes.
Our Kids Martial Arts classes are the best way to keep your children fit. Benefits include improved:
Speed
Agility
Overall fitness
Help Your Child Learn Important Lessons During Telford Martial Arts Classes
During each of our Kids Martial Arts Classes in Telford, our highly qualified instructors will work with your children to instill valuable lessons they can carry with them the rest of their lives. We offer varying levels of instruction including:
Little Dragons: for our beginner's ages 4-7
Novice: for children 5 and older with some experience
Intermediate: for children 7 and older
Blackbelt: for advanced children with purple belt and above
The Kids Martial Arts Classes at Kyushinka Martial Arts in Telford will teach all students how to improve their concentration, perseverance, teamwork and discipline.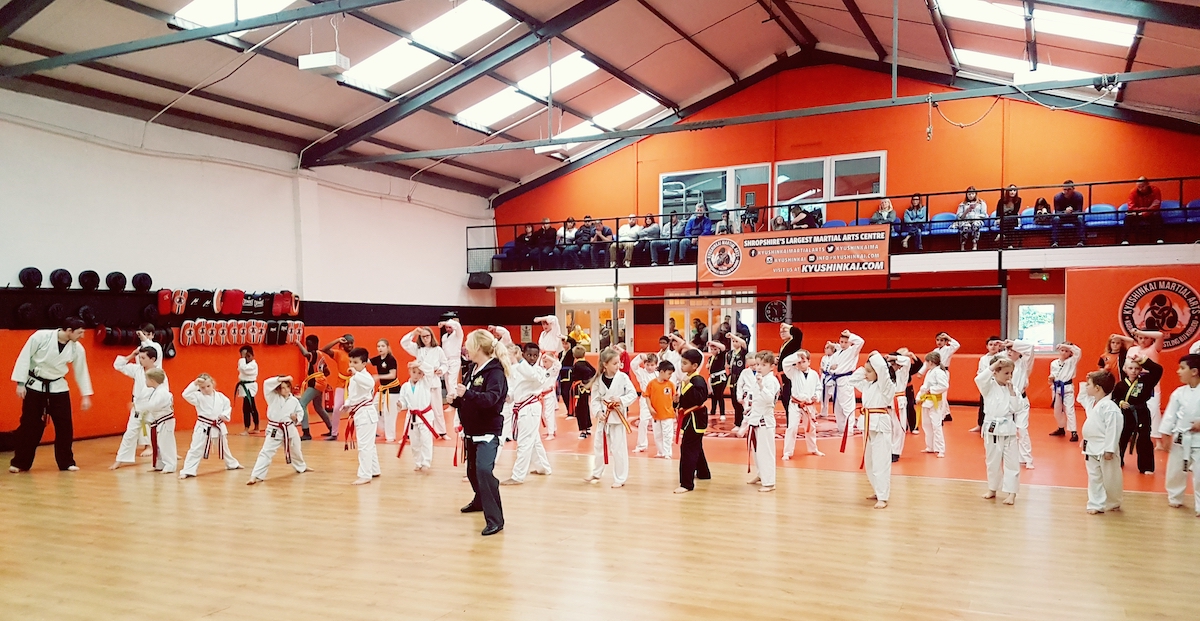 Get Started Today With Our Kids Martial Arts Classes in Telford!
Simply fill out the short form on the right side of your screen for more information about Kids Martial Arts in Telford and Kyushinkai Martial Arts!